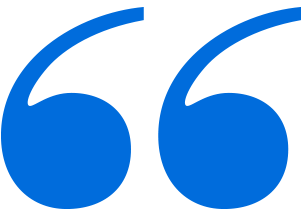 They're fun sessions, with instant feedback from Susan's observations also captured on camera to assist too.
The challenge for me is unlearning existing muscle memory / reflexes which is the need for practise part. Susan makes learning to swim fun and enjoyable, her analysis and feedback is excellent and she's very professional. I would highly recommend her as a swim teacher.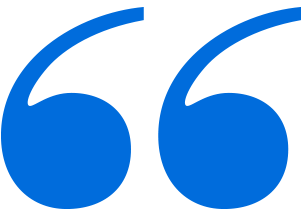 A Gold medalist at the  London Youth Games 2022 in Olympic Weightlifting, I'm known for my strength. My swimming skills were good due to years of training, but I hit a plateau. No matter how hard I pushed I was unable to progress any further. Then, Mrs. Cheshire suggested a new approach. I focused on refining my swimming technique. It wasn't easy, but the effort paid off. I transitioned from a strong swimmer to an efficient one, completely transforming my swimming abilities!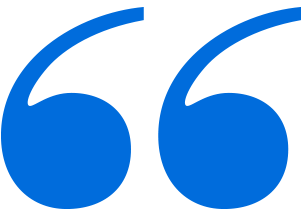 There is something about this method that I just get on with really well. I think I have struggled trying to follow instructions from the poolside where I cannot see any of what I am doing. But with this method I could really feel what I'm meant to be doing and seem to be able to pick it up faster than any other coaching I've tried.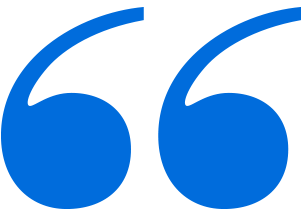 The workshop was excellent.  Really enjoyed all of it but the pool sessions especially so. I liked the fact that Susan guided us into the correct body positions and was in the pool with us- this made things very clear. I felt I learnt a lot and have a lot to take away to improve my practise. The video analysis is also very useful. I cannot recommend this course enough whether you are a casual or serious swimmer.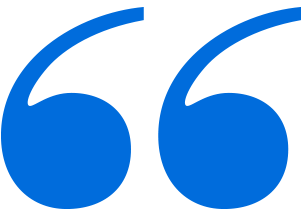 The workshop as excellent.
A group of six was superb for personal attention.  The mix of classroom and pool was just right for me.  The hands-on approach was really helpful.  It was good stripping everything back and then adding layers slowly.  The videos were great and with watching you demonstrate, hearing instructions and giving it a go, I felt like all my preferred learning styles were covered. Your jottings on videos made things so clear.  I've taken away a couple of gems to practice.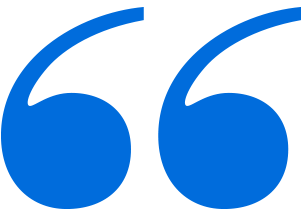 The workshop was excellent
I liked everything but two things in particular:
The incredible way how Susan explained complex concepts and the immediate positive results of her teaching
Truly amazing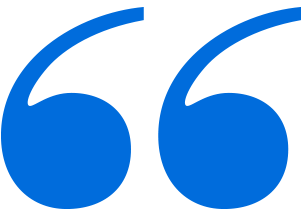 The workshop was excellent.  I liked that all the aspects of swimming were discussed and explained, that included breathing, mindset and focus.
Not many know about this philosophy and technics, including many teachers and good swimmers.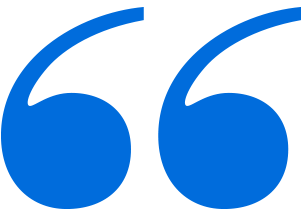 Susan knew us when we walked into the classroom and leave me feeling at ease immediately on arrival. The questionnaire and upfront communication of course material helped me setting my expectation. Thank you for doing the homework before hand.
Worksop Group session: Excellent. 6 is a good number. I have taken away a lot from learning/watching others.
Teaching and use of technology: Susan is a very experienced coach and knows to engage with her students well. The combination of theory, practice, video analysis/review (live/follow up) worked superbly well. Love the fact she leveraged technology to help us visualising what is going well and what isn't. That immediate feedback loop, particularly the hands on part in the pool was priceless. I am amazed how quickly Susan is able to upload/edit our clips and breakdown and explain them to each one of us. The workshop totally exceeded my expectation.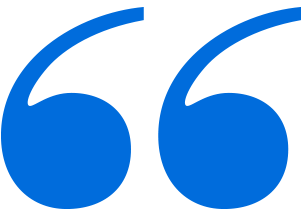 I had such an amazing time yesterday. Amazing coaching and encouragement, I just hope I can work with it. I know it's going to be worth it once I re-train the brain. 
Thanks for the links, your commentary is really useful and given me a lot to work with.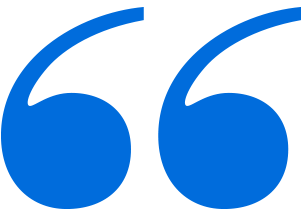 A huge thank you for the wonderful lesson yesterday! I got so much from your technical expertise and you made me feel so comfortable in the water. I really appreciate your input.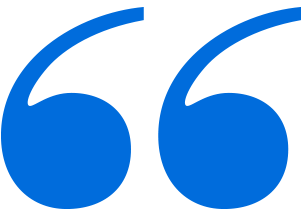 The workshop  excellent. I initially thought a full 9-5 day might be too much but the whole thing flew by as there was so much to learn whether in the pool or on land, whether doing the drills ourselves or watching other participants. Loved the video analysis – and great to see the improvements we'd all made from the start to the end.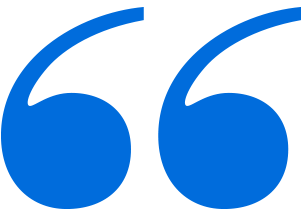 The workshop was excellent.  Susan used a variety of teaching styles,  accessible language and amazing demos. Really like having someone being hands on. The pace was excellent.  It was incredibly well organised and presented, and the way you mark up the videos is so awesome. You're incredibly supportive and clearly care so much about people. A massive thank you for your time, expertise, experience and patience.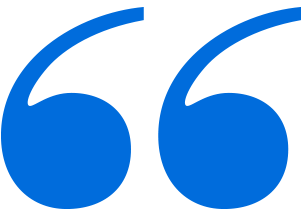 Thank you so much for the lesson notes and our lesson.  Both are so incredibly helpful and will keep my swimming life interesting for months to come!  I am really pleased – I never thought the lesson would be so worthwhile.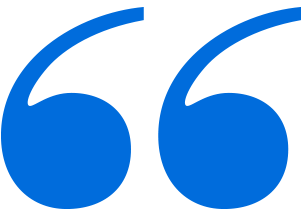 I thought the workshop was excellent. Susan is fantastic because she not only has excellent technique which is an effective teaching instrument in itself, but she is also a very clear and direct communicator. She understands what inexperienced swimmers might find difficult, and she is able to tailor the feedback to the individual swimmer, rather than offering generic tips that you could just find online. The video recordings she takes above and below the water of each swimmer is extremely instructive, as you can pinpoint exactly where improvements can be made and build a very close mind body connection.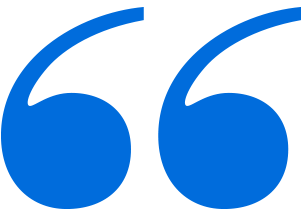 The workshop has totally changed my view on what it means to be a good swimmer. It's helped identify some glaring errors in my technique and what I need to do correct these. Even within the space of a day I felt like I'd made good progress by making a few subtle adjustments. The course content, mix of classroom and pool activities were all great. The course material and video analysis will be really helpful (nothing better than seeing yourself swim, to see what the problems are…) I'm looking forward to my first post workshop swim and practising some of the drills.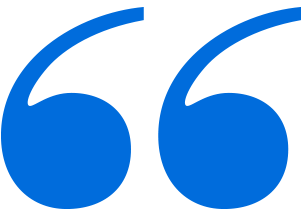 Susan's attention to detail was amazing, her ability to connect with each student and quickly see and correct mistakes made the workshop very effective.   The atmosphere is very supportive, and Susan is also a great listener — answering questions of each individual with great patience.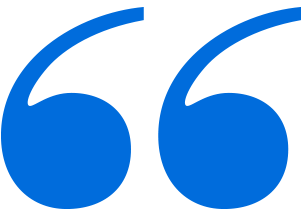 I am so grateful for all the help you have given me. I am really feeling a difference – soft hands, opening armpits, long legs and all the 'push' coming out of the turning of my mid-section. I am feeling moments of properly 'gliding' and it feels so nice – I also feel like I'm swimming slightly faster, which is surprising me as I fully expected to be slower at first (and fully accepted that that would be part of the process!)   Thanks again. I've been a reasonably confident swimmer for years and love being in the water but this has really changed how I feel when I swim, in lots of good ways, and I hope to keep building on these techniques for years.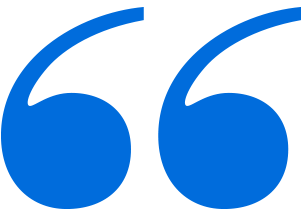 Susan had a great ability to take everyone back to basics no matter the skills, age or knowledge of the TI technique. We all came away knowing what we need to work on to push on with our swimming. I had a really great day, thank you so much for doing such a good job of running it!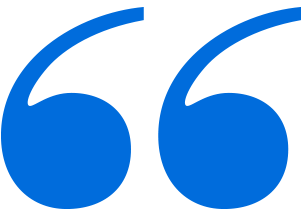 The workshop was excellent.  One of those life changing days, that allowed me to find my inner dolphin. The hands on nature of the teaching, video analysis and feedback as well as theoretical concepts of TI has changed the way I swim- in just one day! Thank you Susan, my legs now feel connected to my body and I will definitely be back for more sessions. This is just the start of my journey of TI learning.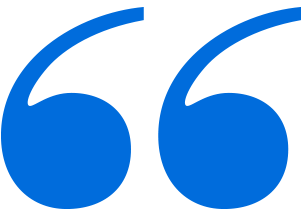 Swimming has definitely been better since the workshop.  I can get across a pool in a lot less strokes now and when I try and have a go over 100m the times are lower than they've been before.  Before the workshop I had only ever managed a 1:35 and after the workshop with a lot less training bear in mind post Covid I did a 1:24.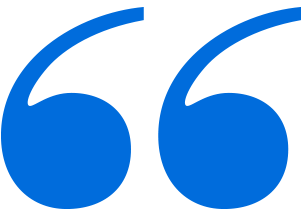 Before the workshop, I was having real problems with motivation and had a real lack of perceived improvement. Not only did your workshop help my technique and relaxation but meeting others who all had their own stories helped me find what is important to me about swimming.  And at the moment I am really enjoying it again so thank you very much indeed for all your help!!  Before, if I was trying to do a longer swim I had to wear headphones to stop me from getting bored. I know it's not far but I recently swam my furthest (2.5km) and just enjoyed the whole experience – sometimes concentrating on different bits of technique and sometimes just letting my mind wander – no headphones and one of the most enjoyable swims I've done.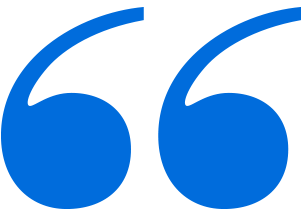 Since the workshop I've had lots of practice – 3-4 sessions a week – 2 Surrey Masters, and 2 structured swim sets a week (c. 7-8km) – with a 70.3 triathlon booked for September 2022 – and the swimming is the least of my worries now! 🙂 –  Course definitely helped me to start relaxing more – and be more fluid, (less splash) focusing on streamline/body position and role, lack of stiff neck, and less drag (efficiency)   Every couple of weeks I still do a length with my eyes closed like the session to really feel the water 🙂  Thank you for a great course – a lot of fun & learnt a lot too.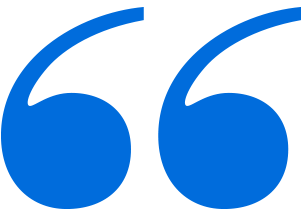 I just wanted to provide a quick follow-up and to re-iterate my thanks.   I have been swimming nice and relaxed balanced, streamlined 3-4k without stopping.  
I sometimes notice my right arm trying to spin me over still, but I can now  correct that by adjusting my target slightly wider in the water.  T
he tips you gave me are still echoing through my swimming and gradually improving it.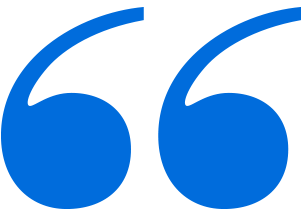 The content of what you teach and the way you teach it is mind-blowing.  The principles are clear (and obvious), but the way the actions have been broken down and put in order is genius. The mini-skills make it easy for everyone to understand the process, even if at first they can't entirely comply.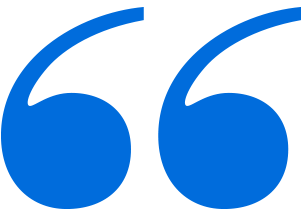 Many thanks for the workshop; it was truly one of the best learning experiences I have had in any field, providing enough to keep my mind and body engaged for long time to come.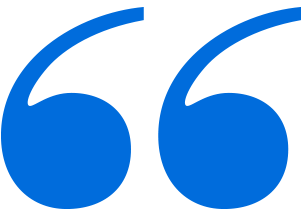 Wonderful coach. Breaking steps down to small bite size bits and putting all together.  It felt fantastic moving through the water. Thanks very much.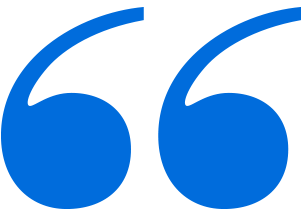 The workshop was excellent.  Susan was a great teacher, she was relaxed, she made the class enjoyable but with good teaching skills, she explained things and also showed us how it should be done, the video tuition was good as it really showed you the positions you should be in and how to correct yourself.  I would really recommend this class, really makes you aware of your technique.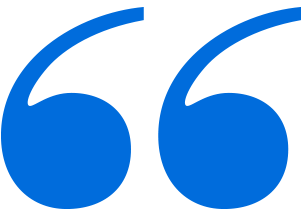 I really appreciated your instruction at the workshop on Saturday. I found it very interesting and enlightening to actually feel the correct positions—even if it wasn't all the time! I have picked up both books you've suggested. From a quick skim, it is apparent I'm not breathing the right way in or out of water, perhaps no surprise there but illuminating.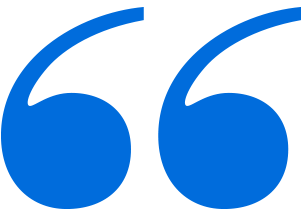 Thank you so much again for the lesson. I honestly feel it was one of the best 'value adding' lessons I've ever had. I loved the good amount of content/work ons you gave mixed in with some drills.  I went for a swim this evening to give it all a go. I was probably a bit excited in my first swim and so tried to improve everything (against your recommendation!) but it felt so much better. I left the pool feeling like I'd been meditating and it felt much more effortless.  (Alex is an Ultra Marathon runner training for his first IronMan)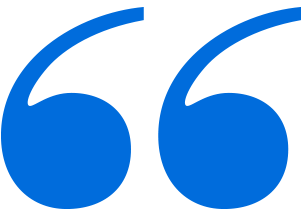 The 5k Dock2Dock was great – I really enjoyed it and completed in 1.47 and came 4th in my age group. I was very pleased that I did the whole thing without stopping. It didn't feel hard work at all, and the end seemed to come quicker than I was expecting. I'm putting all that 100% down to you!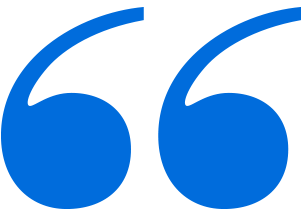 The one day workshop was excellent.  Susan is a very engaging and knowledgable teacher.   Full of energy, encouraging, clear, knows what she is talking about.  The workshop delivered what I wanted it to.  I'm confident that with practice I will be able to swim effortlessly – for the first time ever.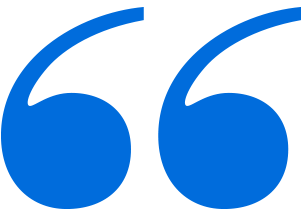 It's  all coming together without having to think about it like I was, k
eeping up with the pace of the Tempo Trainer has resulted in me swimming into the people in front of me the last 2 sessions.  
Just really feel it's coming together even more so!  Thank you once again.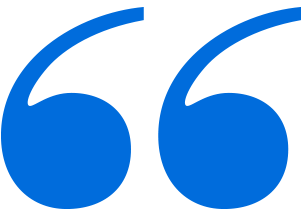 The one day workshop was excellent, very process based and done in chunks that made the TI concept easy to understand. Having the pool to ourselves, in a small group, really allows the skillsets you can see online and in books to be implemented. In addition the corrections in pool made by you make it much easier to grasp. I liked it all but the pool stuff was the highlight. The video feedback is great also.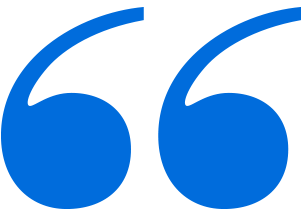 That was a pleasure to meet you and thank you again for the lesson.  Works like magic!  Today I worked 25m lengths and couldn't resist to check out the speed, it's amazingly around 1.30 with no efforts at all..  Game changing training!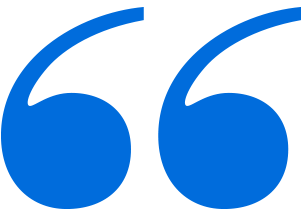 I have been bowled over by the grace of Total Immersion swimming and its calm efficiency.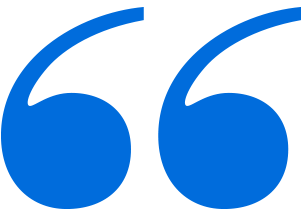 Mrs Cheshire wants to make sure that we develop swimming as a lifelong skill and something that we can take with us for the rest of our lives. She focuses much more on perfecting our technique and stamina than she does on generating sprinters who become so exhausted by intensive training schedules that they lose their love for the sport. Mrs Cheshire often meets pupils aged 7 who have never been in a pool before, and ensures that they leave school as accomplished swimmers.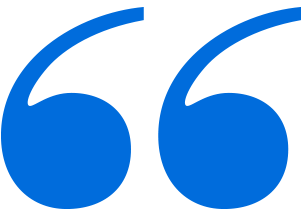 Many thanks Susan, for a very inspiring workshop and helpful post-workshop notes!  Following your advice of not leaving it too long before getting back to the pool, I did a short swim tonight.  It is just enough to focus on practicing a couple of points.  I will continue to study the videos and notes and break down various things in forthcoming training sessions.  Will let you know how it goes!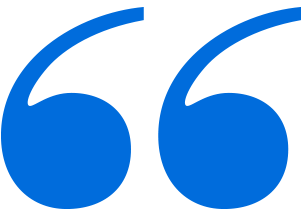 I really enjoyed the day and learnt loads.  I had always wanted to do a TI course and it didn't disappoint.  Looking forward to putting it into practice now.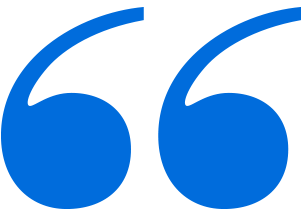 Thank you so much!  I'm still buzzing from our session today, you made me realise how much I care about swimming and how much I love swimming.  The video analysis is so good.  The approach you have for the students about concentrating on technique before anything else, like speed for instance, is so refreshing.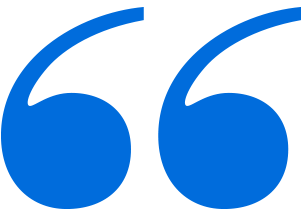 Very happy for my first time competing at the European Masters Open Water 5km in Slovenia.  Right shoulder much, much better.  TI has really helped me take my swimming to a higher level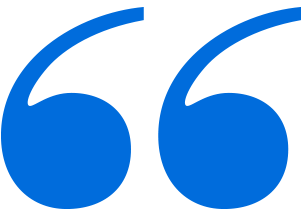 The dream was always to be able to swim gracefully, to gently slip through the water.  Aged 64, I retired and decided to do something about it.  I read about Total Immersion and found Susan, I explained that I was a hopeless 64 year old swimmer and could she help?  She bravely said she was upto the challenge and so it began.  She is a truly great teacher and very patient.  A year later my swimming is transformed.  There is still a way to go, but I love every minute.  I swim almost every day, have regular lessons with Susan and can't wait to get back in the water.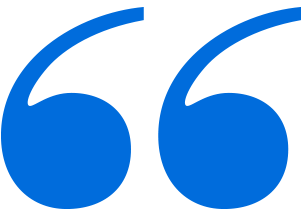 I have become an advocate for the 'Total Immersion' technique. I had previously found swimming an effort, with your support and encouragement, I started to relax and grow in confidence and began to feel more in tune and comfortable in the water. Your instruction videos helped me build on each instruction. I can honestly say that the short course has changed my attitude towards swimming and is now something that I find enjoyable, satisfying and far less exhausting. I would recommend this course to anyone – it is revolutionary.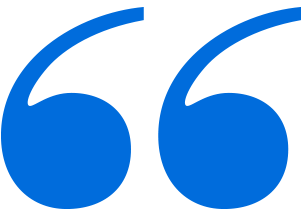 I have always liked swimming as a sport, or when doing it in my free time, but not as much as the present. This is a result of my progression through fun and engaging lessons which have made me feel so much stronger about it, enabling me to improve drastically over the years I have had coaching with Mrs.Cheshire. Every training session I look forward to; gathering with my peers and learning new and interesting ways how to become a more efficient and faster swimmer is great fun.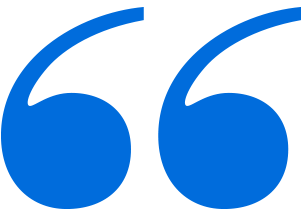 What a great method of learning – prioritisation, incremental, clear and supportive. Most of all effective. The greatest thing about this method is that you come out of the pool feeling you have restored yourself. Gill and Susan were great coaches.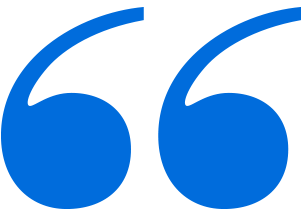 Thanks for an absolutely amazing workshop. It's been long time dream come true. I learnt so much, and have a ton of things that I can focus on in my next swim sessions. Do let me know if you put any more workshops on the calendar, and I will book a few follow up 1:1 sessions with you to make sure I am able to integrate and improve on all the things I learned. S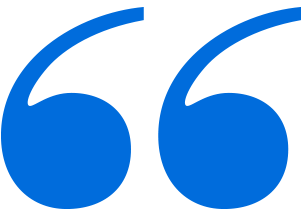 The day was brilliant. Such a lot to learn in one day but all instructions clear and precise. My only regret, I didn't do this course sooner.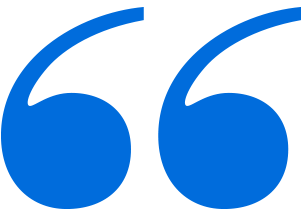 Swimming has become an incredibly enjoyable experience after being taught Total Immersion! The ability to actually understand and improve form in the water is unique to Mrs. Cheshire's attention to detail and careful teaching. She is different from the standard teacher's mantra of just trying to swim as fast as possible. She really cares about making her students confident in their ability and comfortable in the water and I am now grateful that I can swim with style!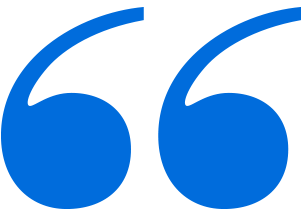 I took a course of five lessons in a small group with Susan. It was amazing – even after the first session I found front crawl much easier. I have learnt to reposition myself in the water and swim more gracefully with less splashing. The whole approach to learning the technique is calm and relaxing. I would recommend Total Immersion to anyone, whatever their ability.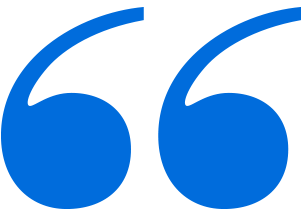 When I first started swimming with Mrs Cheshire, I was unable to swim 25 metres. When I first started learning TI I was amazed to discover, that swimming is primarily simple science, and to become a fast swimmer, it is not necessary to carry out a succession of rapid strokes, but rather to understand the water and your body. Total Immersion is a significant and brilliant progression in teaching swimming, which can help all abilities and I value as one of the most important things in school. I am still improving and I set the challenge of swimming a mile, and thanks to Mrs Cheshire I did it. I hope to swim a lot more in the future.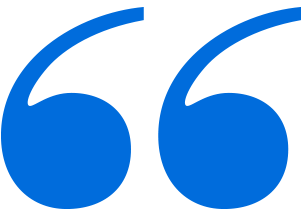 Before I came to Bancroft's school I didn't think of swimming to be a sport I would enjoy. In Physical Education lessons, we did swimming and I was not really good so Mrs Cheshire started giving me tips to make me a more efficient swimmer. As a result, I have improved drastically and was asked to go to squad swimming. From then, my times for most strokes have almost halved! Every week I look forward to swimming squad.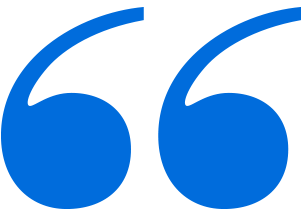 I've been taught swimming by Mrs Cheshire for a few years now and my swimming has really improved. She explains things in a really clear way that makes sense and tells us why we do them as well as how to do them. I can definitely say that I like swimming much more than I used to and I hope to carry on into the future since swimming is so enjoyable and important.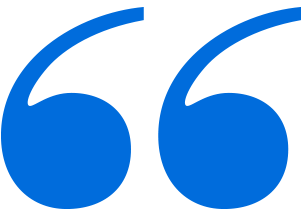 I gave up swimming twelve years ago because of a long-term lung problem and only took it up on the strong recommendation of my Respiratory Physiotherapists last year. After I started swimming again, slowly regaining my confidence, I wanted to learn the Total Immersion method of freestyle I stumbled across a while ago on the internet. I feel lucky to have found Susan, who is one of the most observant and patient coaches I have come across. Lessons with her have made a huge difference and I've made great improvements not only in my stroke but also in my understanding of how to move in water with minimal effort. Susan spots the tiniest details that most other mainstream swimming instructors would miss and always seemed to identify the smallest changes that made the biggest difference to me. Furthermore, she showed an understanding of my health problems and adpated her teaching to suit me. I highly recommend her to anyone who wants to improve their swimming and especially to anyone with a disability who wants to swim with ease.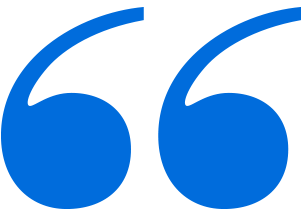 A couple of years ago, swimming was never the sport I had ever really understood, because whatever technique I attempted to use, I was panting for breath after one length. As the Head of Swimming Mrs Cheshire is the most genuine, patient teacher I have ever been tutored by and always made my swimming lessons ones to look forward to. With her attentive coaching and helpful videos, Mrs Cheshire helped me realise that my stamina was not the main reason I was left panting on the side of the pool: it was due to my technique! She completely reorganised my swimming technique for all strokes; whether it was five minutes or an hour in the pool, I would always feel like I had learnt something new! I was told to co-operate with the water and relax instead of kicking as fast as I could and soon discovered that swimming did not only require physical strength, buy psychological strength too. Swimming has definately improved my mentality towards all challenges and now at Bancroft's I happily train with the Swimming Squad! I hold my experience this year highly valuable and look forward to many more to come. I may not be the best 12 year old swimmer out ther, but Mrs Cheshire has 100% incluenced my aspiration to be one!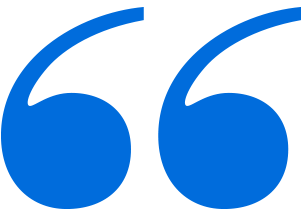 I started club swimming at the age of 10 at the London Aquatics Centre. At clubs the focus of training is mainly speed and stamina. I did many two-hour sessions just swimming up and down as fast as I possibly could. More recently I have been swimming 4-5 sessions a week. With this amount of training my performance and stamina began to improve, but I also started developing a lot of uncomfortable shoulder and knee pain. When I joined Bancroft's, I started swimming with Mrs Cheshire. Mrs Cheshire quickly noticed that although I was fast, my stroke was incorrect, and therefore I wasn't swimming at my full potential. Over several weeks Mrs Cheshire gave me focussed individual tuition to take me through each of the four strokes to work on and correct each thing I was doing wrong. At times it could be really frustrating as I hadn't understood that what I was doing was not correct, and I had to change habits that had been firmly ingrained with all the swimming I do. However, I have noticed a definite improvement in my times and the shoulder and knee pain have both gone. I may have got a bit frustrated at the time with having to go back to basics to correct my stroke, but swimming with Mrs Cheshire and receiving the personalised coaching attention has been a brilliant opportunity and is immensely beneficial to my stroke technique, and therefore to my performance in the pool.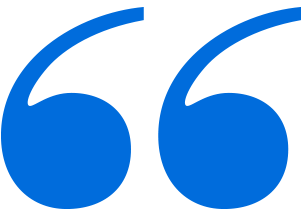 Wow! Total Immersion has completely transformed my swimming. At Bancroft's Prep (aged 7) I thought I could swim, despite the fact that I never really enjoyed it; a few lengths of front crawl and I would climb out looking as though I had just run the London Marathon with a face like a tomato! But along came Mrs Cheshire and Total Immersion and suddenly I felt like a new person; I felt lighter and faster and I came to love swimming. In particular, my butterfly has come on leaps and bounds and I feel like a fish flying through the water.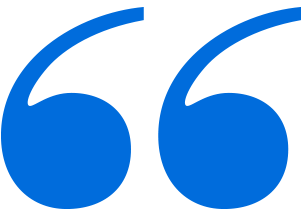 I've found swimming 'hard work', to attend the one day workshop and experience what it is like to move through water with minimal effort, has inspired me to raise my swimming ambitions.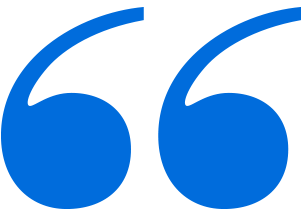 My son, Jack (14) has thoroughly enjoyed his lessons with Susan over the last year. Our son had some bad habits that we felt were not being addressed by his Club and this was reflecting in his performances at competition. Susan has skilfully and patiently identified his "key" weakness's and enabled him to understand how his body moves and how small changes in technique can dramatically improve your power and speed. Susan used technology where Jack could observe and comment on his performance. He also benefitted from having Susan in the pool with him, swimming together where he could shadow her. In a very short period of time, it is quite unbelievable the changes that we have observed. He is a different swimmer, faster, more confident and much happier. This has all reflected in his race times too, recording personal best times!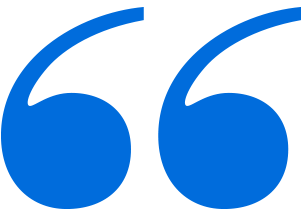 Thank you for such a wonderful introduction into this amazing swimming technique. I've thoroughly enjoyed every lesson and found your warm and enthusiastic manner very motivating. I could feel an instant improvement in my swimming efficiency from your very first lesson. I thought your instructor videos were very insightful and a valuable resource which helped to build a mental picture of the technique we were striving for. I find myself an advocate of Total Immersion whenever conversation turns to exercise.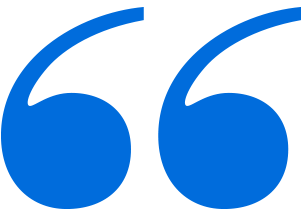 When I started the short course I didn't know what to expect, but what I didn't know is that it would completely revolutionise my swimming in the way it has. And will effect the way I swim and the therapeutic thought processes for the rest of my life – brilliant!! The whole experience has been enlightening, and I genuinely meant what I said in that it was the highlight of each week. Great stuff.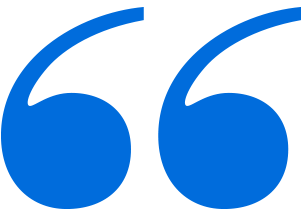 I would recommend this course to anyone whether you already swim a lot or not. I swim regularly at a Tri Club but seeing the underwater video showed me that my stroke was not as I imagined it to be. Swimming is all about technique not strength and the sooner you develop good habits the better. Susan explained all the important parts of the stroke and why you do them that way. I thoroughly recommend it.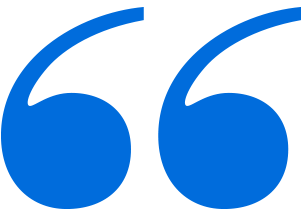 Thank you, your colleagues and your students for your hospitality. It was an informative, enjoyable and enlightening day for me. I especially enjoyed that across all age ranges the students were smiling and looking forward to their swimming lessons as they arrived. They were all mentally engaged and I saw every swimmer improve during their session and get out of the pool a better swimmer than when they got in. They were fantastically interested in what we're trying to do, and why, when we swim – a far cry from mindlessly kicking and pulling their way up and down a swimming pool. Many of my adults clients come to me hating swimming. I always ask why? and the answer is almost always the same: "Swimming at School". I'm pretty certain 10 to 20 years from now none of your swimmers will be saying that. Incredible work.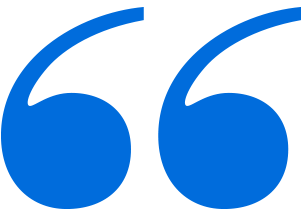 I had previous swimming training before I met Mrs Cheshire, but she completely revolutionised the way I swam. She is an incredibly observant teacher, who gives personalised advise to each swimmer. These adjustments may seem simple, however they can have an enormous effect on speed and technique. Total Immersion swimming is extremely logical, and the clear explanations and passion that Mrs Cheshire delivers makes swimming an amazing experience.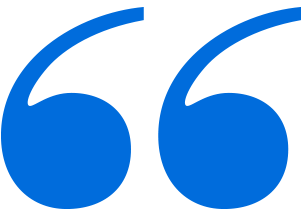 Total immersion swimming has been the most significant development to the PE curriculum that I have witnessed in 20 years of teaching. Pupils learn through understanding and progression is no longer limited by athletic ability. I look back at a career of 'splash and dash' teaching with nothing but regret for those pupils who have missed this wonderful opportunity.