Struggled at school and have rarely swum in the decades since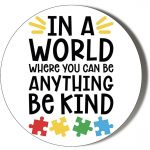 According to the Amateur Swimming Association (ASA) one in five adults in England (more than 9 million adults) are unable to swim or had such bad lessons that they never went near the water again, except to sit around the pool during holidays!
Almost one in four children cannot swim the statutory 25m when they leave primary school.
Manisha has kindly shared her experience, her words remind us of the impact we have on those we meet and Manisha's story is not uncommon.
It's never too late to learn.   Manisha took the plunge and has just finished her first six lessons.
What is your swimming background and experience?
I have never been a 'good' swimmer.  I learned to swim at school in a large class environment where there was very little attention paid to supporting those of us who struggled with swimming.
In all the decades since school I have rarely swum, with the only exception being 'holiday swimming' which was generally a few strokes and hanging out in a pool in the sunshine.
My confidence with swimming has decreased with age which has made me feel more self-conscious and fearful of swimming.
I had also lost confidence with swimming underwater; something I hadn't done since I was a teenager.
What was your motivation for improving your technique?
I love being in the water, I have always wanted to be able to swim well for both my physical and mental fitness. I enviously watched 'swimmers' whilst I've been at poolside or gym.
A few years ago I heard Tim Ferris's talk about 'Total Immersion' swimming on his podcast and how it changed his life.  I did a bit of further research on the technique and then looked for coaches in London.
I found Susan's website at that time, however it took me another few years to actually initiate emailing Susan to find out more.
I expressed my desire to be able to swim efficiently and that I was lacking confidence and pretty slow at picking up exercise technique. Susan was very understanding, supportive and responsive, that was enough for me to go ahead and book the sessions.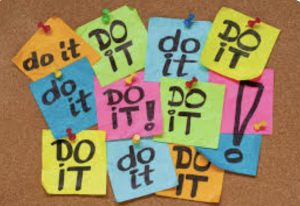 What led you to Total Immersion and/or Susan?
Susan has a style of coaching that works well for me.  She is patient, supportive and empathetic which is what I needed first.
She explains the movements and rationale clearly and provides challenge.  She is constantly reflecting and evaluating her teaching style with me to find ways for me to understand and process the techniques both verbally and kinaesthetically.
Susan applies some neuroscience in her guidance to enable me to learn new ways of moving by connecting my brain and body well.
How did you feel about coming to your first lesson?
I felt both nervous and excited.  I was ready to put myself out of my comfort zone to learn a swimming technique, which I hope will enhance my life.
Having the communication with Susan beforehand provided me with some reassurance I was going to be ok.
I was not very well prepared for the first lesson but was able to laugh about that with Susan which definitely helps a lot.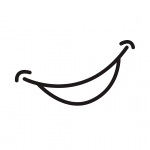 How have lessons improved your swimming?
Firstly, I was able to move with my head underwater within 20 minutes of the initial lesson.
My swimming has improved significantly since I started lessons with Susan.  I now look forward to going swimming and find it a meditative and enjoyable activity.
I go swimming several times a week now.   I am still learning with regards to my technique but feel even more motivated to get to that point of feeling co-ordinated and effortless.
What do you like about the lessons and what's a challenge?
What I love about the lessons is how Susan is able to balance providing challenge and push with a supportive and very patient teaching style.  I also enjoy the fact that being able to laugh at myself  with Susan helps me get through difficulties.
Susan uses video feedback which she sends after the lesson with a summary of areas to work on, I find this very helpful as it can be a lot to remember everything during the lesson.
The challenge is training my mind to unlearn ways of poor movement and to push myself to overcome my fears and limiting beliefs.  Susan provides a lot of positive reinforcement which really helps with the challenge.
Susan is a brilliant teacher, she takes the time to understand her student and to apply teaching which works for them.  Her compassion and kindness has positively impacted my self-belief.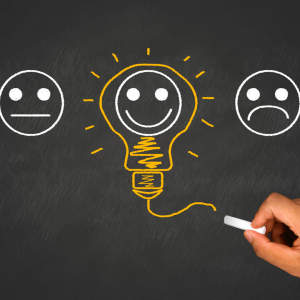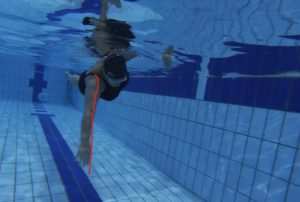 What is your proudest swimming related achievement?
My proudest swimming achievement is to be able to swim lengths of the pool with my head underwater, I never thought I would be able to do that.
Are you training for anything at the moment?
I am still working on my Total Immersion technique.  I have been thinking about starting with a small open water challenge in the future once I have mastered the technique and feel even more confident.
Funniest swimming moment?
There are so many.  I laughed every day for a week after watching the video of myself showing Susan how I normally swim at my first lesson.  I am able to laugh with Susan about the various challenges of being a middle-aged woman when it comes to swimming!
What are your future aspirations and dream goals?
To be able to swim effortlessly and efficiently.  To continue to swim several times a week.  To venture into the open water in the next year.