My Half Term London Swim Clinic
Sam is a 13 year old Competitive swimmer from Devon, in his early days of coaching his coach promoted TI principles and he was making great foundations, but this came to an end pre-covid.
Sam joined a local swimming club, but Dad and Sam could see the meterage was imbedding inefficiencies and both were keen for Sams strokes to become more efficient and they came to London for some 1-2-1 lessons.
We spent time not just in the pool but taking time to understand the theory and science of swimming; basic biomechanics, physics; Isaac Newtons Laws of Motion can be explained to young minds as they study these basics at school and it gives them a greater understanding of how we move through water and our priorities for improvement.  Video analysis helped Sam reinforce his learning.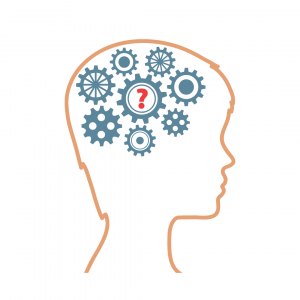 Swimming up and down can become quite monotonous and we risk becoming mentally disengaged and can find ourselves going through the motions of the physical activity.  When you understand how much there is to think about, swimming becomes a mindful, repetitive movement where the brain and body are engaged.
How hard you try is not a guarantee of success.  Swimming is a skill and how well you move and the quality of the movement repetitions will effect efficiency, speed and endurance.
As skill acquisition builds it is important to identify when a skill breaks down, mental endurance, physical endurance and staying mentally engaged are of equal importance.
Swimming is literally a WHOLE body and mind workout.
Learning should be fun and when you feel improvement it gives you the motivation and energy for learning and training.  Sam and I had a total of 5 hours of a 1=2=1 lessons together over three sessions, which could have been quite a long time for Sam, but the two days whizzed by and were memorable for both of us.
I asked Sam to write a diary of his two days in London as a way of reflection.  Sam now has a couple of technique points to focus on for each stroke and his turns, which will require his continued focus and time to practice and repeat and a final reminder to him to make every length count!
MY HALF TERM SWIM CLINIC IN LONDON 
Dad had arranged for me to come up to London for a couple of days so I could attend a Total Immersion clinic with Susan Cheshire who practised a style of swim coaching that the first swim club I went to taught and I had thought it was a really good way to learn.
The night before Susan had sent some video on a swim training App which was showing the best swimmers in the world doing 400IM and we looked at what they did well – they were efficient, consistent and very accurate. Which is what Susan said is the key to good swimming.
In the morning we came to the pool but there was a problem and it was colder than normal, so we did a land theory session instead. I thought this actually helped a lot with my understanding of what swimming is about.
I learnt that it is not about how big or strong you are, it's about the shapes you make in the water and how you make your body work as one connected part rather than arms, body and legs.
In the afternoon the pool was a bit warmer so we were able to do some pool work. What Susan told me that really helped was that she told me to count my strokes so then I was able to get a rough estimate for my speed.
I had my stroke broken down and worked on my hand position, posture and arm movement, it really made my front crawl, which has always been so-so,  look and feel much stronger.
Later that night she sent me some video of front crawl (before and after) and in that video she pointed out what I was doing right and wrong which I went through with dad.
The next morning we were back at the pool and it was now a good temperature. I got in the pool and did a recap on front crawl, just so I could get all the details clear in my mind, and think that every time I go swimming its good I can draw on these memories.
We did some backstroke after, Susan was instantly able to pick out points that I had been doing wrong, this really helped me because if I carried on doing those mistakes then they would actually injure me.
We worked on keeping my arm straighter and kicking from my hips.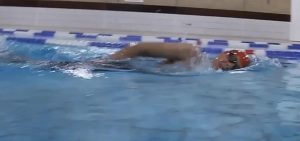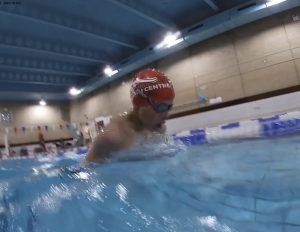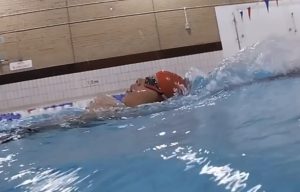 In the afternoon though we went onto short axis strokes (breaststroke and fly). Breaststroke is my favourite stroke but there was still parts that Susan found to improve and I felt I was going really fast by the end.
Then on to fly – it turned out that the reason I was so tired when I was doing fly swimming was because I was bringing my arms out the back door not the side.
After she went over my turns by breaking it down to different bits and then putting it all together and they are now much faster and I know it will save me some time when I race.
Then it was time to end.
The three sessions went by so quickly and I wouldn't of believed how much progress I had made – Dad said it was very noticeable when I went back to my next training session.
I've also got the videos of the four strokes and some key points Susan wants me to focus on now I am back to club swimming.
It was so good to do and it would be amazing to have Susan coach me again sometime as she is brilliant – it's a shame we live quite so far away!   Thank you
Update from Dad a month later:  Sam is doing really well when he thinks!  He is now in senior squad for 1 of his 3 sessions and recently got a full quota of Personal  Bests (and by decent margins)